J.O.S.H.
Experience the excitement of different entertainment daily at J.O.S.H. Lounge. Among Jazz, R&B, Blues and Heritage music; J.O.S.H. stands out as one of Shreveport's great venues. We credit our atmosphere, music, professional management and location for our longevity. The name J.O.S.H. stands for jazz, old school and heritage.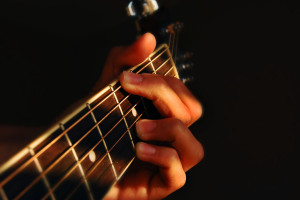 Over the years we have welcomed and entertained actors, celebrities, comedians, dancers, professional athletes, politicians, singers and many others. Framed portraits of legends line the walls of this historic building. Our patrons join us to receive and enjoy our southern hospitality, music and extensive spirit selection.
Our lounge offers complimentary food on Mondays. Our patrons can enjoy the front patio seating and indulge in a signature cocktail daily.  On Sunday nights we promote sports and also provide a dance teacher for our swing dance classes. On Monday nights you can "be a star" with Karaoke as the entertainment for the evening.  On Thursday nights one of Shreveport's finest bands, Alter Ego Band does an open mic and jam session.  You can enjoy other talented musicians that join in to create a bend of Jazz, Funk, Reggae and more!  Come and see these musicians "jam" until the lounge closes!  Return on Fridays to do a line dance session; before we start the party with our D.J.(s) playing different genres of music; non-stop until four o'clock.  On Saturday come and dance all night; non-stop until four o'clock.
Sunday, Monday and Thursday 7:00pm to 2:00 am
Friday and Saturday 7:00 p.m. to 4:00am